Show notes
We're all facing unique challenges during this season that is usually full of energy and excitement about the year ahead. But there's one common trend that the vast majority of ministries are facing right now... low attendance and engagement both in person and online. In this episode we'll look at some recent stats regarding current attendance patterns, what it reveals about our ministries, and what we can do about it.
IN THIS EPISODE
Current statistics regarding church engagement through COVID among practicing Christians
Potential reasons for the decline in engagement
What online services and youth ministries lack
Fostering healthy community even with low engagement

Reach out individually
Pay attention to the periphery
Engage in your own community
What are the unique challenges that you are curently facing in your ministry context? Let us know! We'd love to hear from you and even address some of those challenges on air! Simply SHARE YOUR NAME, WHERE YOU'RE LOCATED, and THE CHALLENGE YOU ARE FACING right now.
There are 2 ways to let us know:
Email a 20-30 second audio clip to training@yfcnin.org.
Message us on Facebook at The Ministry Leader Podcast.
RESOURCES
This podcast is powered by ZenCast.fm
Hosts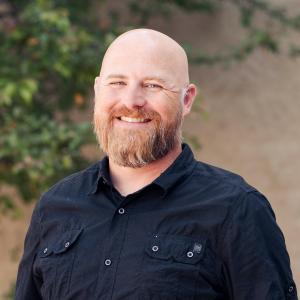 Brian Biedenbach
Brian is the Director of Leader Development for Youth For Christ of Northern Indiana. He is a 20 year youth ministry veteran who is passionate about developing leaders for greater Kingdom impact.
View episodes
Guests