Show notes
The last couple of months have been challenging for all of us, but it has been a time of accelerated learning and dynamic change that has probably been a long time coming. There's a lot we could talk about but in this episode we'll discuss what what quarantine taught us about youth ministry.
IN THIS EPISODE
00:00... Intro
01:57... Lesson 1: Face to face, in person relationships are incredibly valuable
03:26... Lesson 2: Youth ministries have relied heavily on programming to build relationships
04:56... Lesson 3: There are a lot of gifted leaders on our teams who have not been empowered well
07:52... Lesson 4: Youth ministries have already invested in new ministry opportunities that may never have existed otherwise

08:33... Example 1: Leveraging social media for more than event promo
09:50... Example 2: Training students to use simple tools to create engaging social media posts
10:10... Example 3: Podcasting with students (see resource below)

11:48... What have you learned?
12:16... Was this helpful? Help us grow!
RESOURCES
Podcasting with students: Dear Younger Me, Love, Me
---
This podcast is powered by ZenCast.fm
Hosts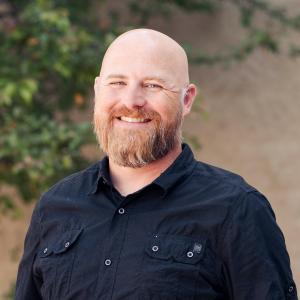 Brian Biedenbach
Brian is the Director of Leader Development for Youth For Christ of Northern Indiana. He is a 20 year youth ministry veteran who is passionate about developing leaders for greater Kingdom impact.
View episodes
Guests