Show notes
As state and local officials begin to loosen restrictions put in place in response to the coronovirus outbreak, it is time to start thinking about how we safely and wisely re-engage in ministry wtih young people. In this episode Brian offers 6 things every ministry must consider when making their plans.
IN THIS EPISODE
00:00... Intro
01:04... The tension and the caution
03:58... Disclaimer!
04:48... Six things to consider:

04:49... 1. The guidelines of your local authorities
05:35... 2. The population you work with
07:35... 3. Can you social distance safely
08:42... 4. Size of the group
09:18... 5. Can you provide personal protective equipment (PPE)
10:11... 6. Add wording to parental consent and liability release forms

11:16... Deciding what and when the risk is worth it
12:02... Two scriptures to guide our decisions:

12:24... 1 Corinthians 6:12...
13:12... Proverbs 8:1...

14:36... Wrap up
RESOURCES
(Photo by Gift Habeshaw on Unsplash)
This podcast is powered by ZenCast.fm
Hosts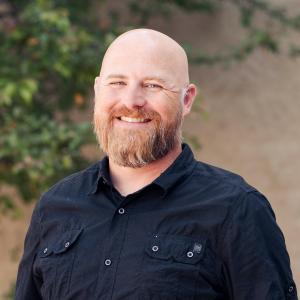 Brian Biedenbach
Brian is the Director of Leader Development for Youth For Christ of Northern Indiana. He is a 20 year youth ministry veteran who is passionate about developing leaders for greater Kingdom impact.
View episodes
Guests