Show notes
We are currenly moving into our sixth week of making adjustments to life and ministry due to stay-at-home orders in response to the coronavirus. It has been a challenging but encouraging few weeks as church and youth ministry leaders have shown great ability to be nimble and adapt quickly to the changing times. But now it may be time to start thinking about new ministry beyond COVID19.
IN THIS EPISODE
00:00... Intro
02:55... A defining event for a generation
04:16... Common themes in every recent conversation

04:36... Normal will never be "normal" again
06:14... Uncertainty about the future can cripple us or catalyze us
08:22... The value mourning and lamenting what was as we look to what could be

11:08... So what does this mean moving forward

11:28... Now is the time to start thinking to the future
13:16... Times like these have a way of triggering innovation and ingenuity
14:39... Now is the time to unleash our creativity
15:35... We have to get used to failure

17:10... Final thoughts
RESOURCES
This podcast is powered by ZenCast.fm
Hosts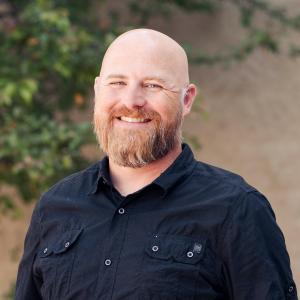 Brian Biedenbach
Brian is the Director of Leader Development for Youth For Christ of Northern Indiana. He is a 20 year youth ministry veteran who is passionate about developing leaders for greater Kingdom impact.
View episodes
Guests